The House of Representatives narrowly passed the MORE Act on April 1, which would legalize marijuana nationally. The bill's passage in the Senate seems unlikely since President Joe Biden does not support legalization and Senate Majority Leader Chuck Schumer is expected to introduce his own legalization bill later this month. Regardless, this month provides an inflection point for federal marijuana policy, and this requires an assessment of how legalization has fared here — the first state to have commercialized marijuana.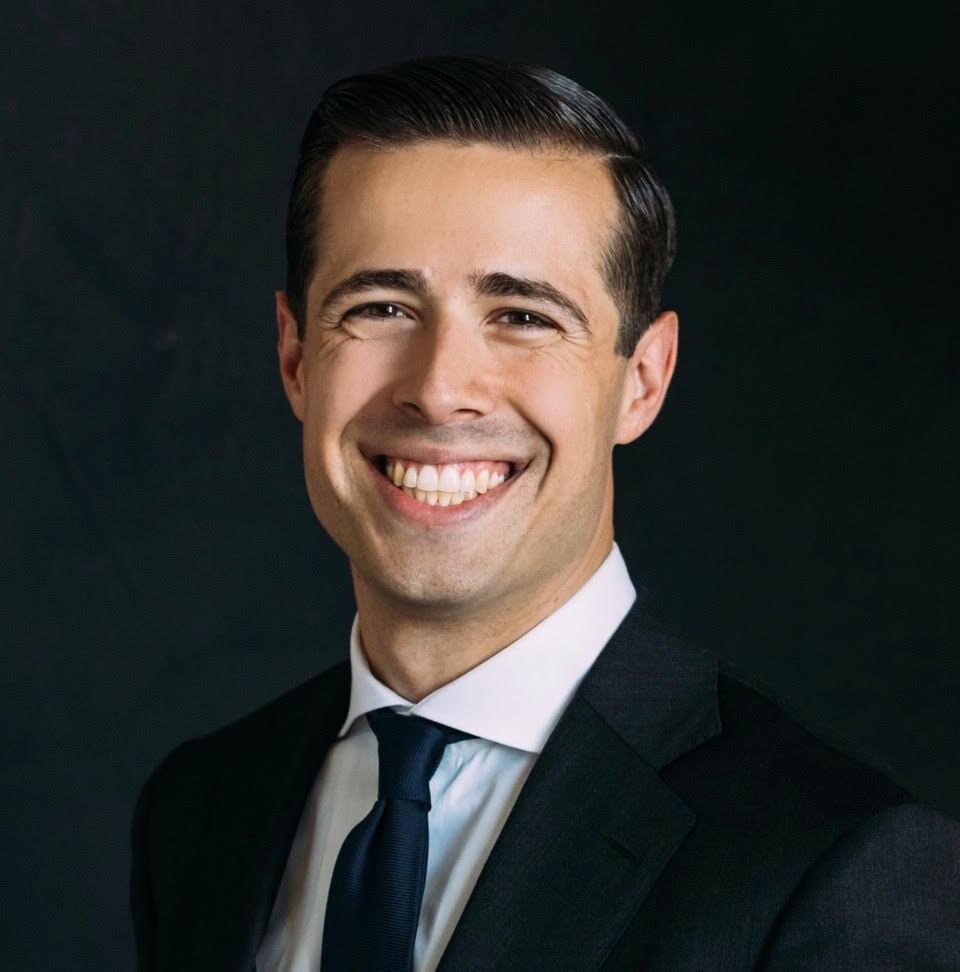 Some push legalization as a rebuke to the decades-long War on Drugs that is perceived in some quarters as a failure. Sadly, this new approach also represents a historic failure to learn from the numerous public health and public safety problems unleashed by legalization that Coloradans and those in other legal states know all too well. It has opened the door to a new era of Big Tobacco –– revitalized as Big Marijuana –– in which massive profits will be made off the commercialization and normalization of a product that causes serious health problems for many people despite its proponents saying otherwise.
Marijuana money muddies politics
In fact, it is exactly this multibillion-dollar marijuana industry, in tandem with Big Tobacco and Big Alcohol, that is funding the push for legalization and contributing generously to elected officials who are introducing and supporting this legislation. Statewide, the industry has spent more than $7 million in lobbying to reduce or eliminate regulations like the Colorado Clean Indoor Air Act. Nationally, the industry spent more than $8 million on federal lobbying in 2019 alone, engaging top K-street lobbyists such as Colorado-based Brownstein Hyatt Farber Schreck. Colorado U.S. Sen. Michael Bennet, who initially opposed Colorado's legalization initiative and understands the drug's harms on education outcomes given his prior role at Denver Public Schools, has received thousands of dollars from the marijuana industry and now seems more than happy to downplay the negative consequences of legalization here.
Colorado's other U.S. senator, John Hickenlooper, recently participated in a pro-legalization panel sponsored by America's largest tobacco company, Altria Client Services (the new name for Phillip Morris and Marlboro), and alcohol conglomerate Constellation Brands, Inc., both of which are invested heavily in the cannabis industry and would profit greatly from its federal legalization. Hickenlooper said that his initial concerns about legalization –– particularly its impact on youth –– have since been assuaged.
"I was so nervous about kids," said Hickenlooper, "and by kids I mean 15, 14, 16, 17, 18-year-old kids, high school kids, that they would use more marijuana more frequently…and I think we've proven and demonstrated that there is no increase in experimentation among teenagers. There is no change in frequency of use, no change in driving while high, all the things we were most nervous about didn't come to pass."
Collateral damage in Colorado
He could not be more wrong. Among kids 15 and younger, our state saw a 15% increase in use of the drug, and youth marijuana addiction rates are 25% higher in all "legal" states than in non-legal states. More than 20% of Colorado's students over the age of 14 said they used marijuana in the last month, according to the 2019 Healthy Kids Colorado Survey. And for people ages 18-25, use is 14% higher in our state than the national average.
Making matters worse, the number of traffic fatalities in which drivers tested positive for marijuana more than doubled between 2013 and 2020.
The problems don't end there. In the time period during which marijuana has been legal in Colorado, our state has experienced a 35% jump in violent crime. Marijuana advocates will be quick to claim that marijuana isn't associated with violent behavior, but they overlook the ancillary effects of legalization and how it attracts criminal elements. A 2019 study by researchers at the University of Colorado, Denver, and published in Justice Quarterly, found that neighborhoods that had either medical or recreational marijuana dispensaries saw an increase in crime rates ranging from 26% to 1,452% compared to neighborhoods without these dispensaries.
Still, we hear about the millions of dollars in tax revenue the industry has generated, particularly during the addiction epidemic caused by COVID-19-related isolation. We are told the black market has been eliminated, and this alone is reason to attribute success to legalization. However, that hasn't been the case. According to the Rocky Mountain HIDTA task force, investigations into illicit marijuana sales have more than doubled in recent years. In 2019, Colorado had the largest drug bust in the state's history, involving 80,000 marijuana plants and $2.1 million in cash. The lax marijuana laws in Colorado have also attracted large foreign cartels to the state's suburban communities, where hundreds of illegal marijuana plants have been seized in raids. States like California, Oregon, and Michigan have seen similar explosions in underground marijuana operations.
No justice in legalization
During the floor debate of the MORE Act, supporters of legalization repeatedly framed it as a social justice issue, citing the disproportionate numbers of people of color who have spent decades in jail for minor marijuana offenses. They pointed to the life-ruining consequences of incarceration, including greater challenges in finding gainful employment, that have been inflicted on millions of people for non-violent crimes. And they are right that it is unjust for them to be disenfranchised for possessing small amounts of marijuana for personal use. The racial disparity in these punishments is undeniable.
Unfortunately, fully legalizing and commercializing marijuana has exacerbated these problems. Not only have disproportionate arrests rates and incarceration continued, but the entire industry itself is less than 4% Black-owned. We can and should decriminalize low-level possession of marijuana and focus on a health care approach for those with addiction, but commercialization has broader consequences we cannot ignore. And no one can claim incarceration rates have fallen because of legalization.
The effort to change marijuana laws cannot be done at the expense of also addressing and better understanding the very real health risks of using the drug. Some of the resistance to acknowledging any kind of negative mental health effects of marijuana can likely be attributed to decades of alarmist portrayals of the drug as an insidious menace to society, perhaps conveyed most notoriously in the 1930s propaganda film Reefer Madness. The comical portrayals of people under the influence of marijuana –– laughing uncontrollably with their eyes bulging out, turning maniacally homicidal –– was out of step with the actual experience of cannabis users, and the movie remains a highly mockable symbol of anti-drug hysteria.
This messaging continued with anti-drug campaigns in the 1980s in which marijuana was more or less put on the same playing field as cocaine and heroin; a backlash to this overreach resulted in the idea frequently espoused today that marijuana is "harmless."
A threat to mental health
While most adults who infrequently use marijuana products don't suffer significant consequences, there are a large number of people, particularly regular users, who can indeed encounter substantial risks, particularly for mental health. And the percentage of regular users has skyrocketed. Half of those who admit to using at least once in the last week actually use every day, according to leading researcher Jonathan Caulkins' analysis of federal drug use data. Compare that rate to about 10-15% for past-month alcohol users.
Today's high-potency marijuana has other dangers. According to a study published in the UK, daily users of high-potency marijuana had four-times the odds of developing psychosis compared with those who have never used marijuana. And another study found that "cannabis is involved in approximately 50% of all psychosis, schizophrenia and schizophreniform psychosis cases."
The percentage of marijuana users who experience these conditions and other mental health disorders are in the minority. But we have no way of knowing in advance who is susceptible to these outcomes, and they are on the rise. To limit the adverse consequences of legalization and protect our most vulnerable populations, legislators should invest in a statewide youth-focused prevention campaign.
Major depressive disorders, suicidal behavior, and associated thoughts have also been linked to early and frequent marijuana use according to multiple studies. A study released last year found heavy marijuana use to be a risk marker for "self-harm, all-cause mortality, and death by unintentional overdose and homicide among youths with mood disorders."
Colorado's bitter lesson
Tragically, the findings of these studies are consistent with what has happened in Colorado since legalization. The number of suicide victims who had marijuana in their systems at the time of death has increased dramatically in the past decade, from 86 cases in 2012 to 236 in 2019.
Other frightening health conditions have emerged in the wake of legalization that health officials are still grappling to understand. A 2019 study at the University of Colorado School of Medicine looked at emergency room visits between 2012 and 2016, a period covering the first four years of legalization. It found that 10,000 emergency room visits involved people who were either smoking cannabis or taking edibles, and doctors could attribute 25% of the medical conditions for which they were seeking help to their use of marijuana.
The study found edibles to be particularly dangerous and tied to an alarming new, and sometimes fatal, condition called cannabis hyperemesis syndrome, colloquially referred to as "scromiting." That's a combination of "screaming" and "vomiting" because the main symptom is uncontrollable vomiting that is often so painful that the patient screams. It has been most prevalent among teens who use cannabis daily over a long period of time, and the only way to stop it is to cease using cannabis completely.
Cannabis hyperemesis is most closely associated with high-potency marijuana that has elevated levels THC,the psychoactive ingredient of marijuana. In fact, it is the increased availability of cannabis products with THC concentrations as high as 99% that makes today's marijuana much more harmful than the marijuana that was sold 50 years ago, when average concentrations were only about 3%. This 50-year-old standard is wrongly still the deceptive understanding by which marijuana advocates and their corporate sponsors deem it to be "harmless."
A call for common sense
But there are signs of hope. After years of lessons learned, there is a real movement to go from permissiveness to common sense. The danger of high-potency weed was acknowledged by the HB 1317 bill that overwhelmingly passed the Colorado General Assembly last year. It was the first bill since legalization to limit teens' access to the drug. This year, state Sens. Chris Hansen and Kevin Priola introduced legislation that would force the Marijuana Enforcement Division to do a better job checking pot shops for underage compliance (last year's numbers were embarrassing compared to the number of liquor compliance checks that happened). The bill unfortunately was killed in a legislative committee late last month.
While these efforts are to be praised, they represent only nascent steps in what is a long way to go for advocates for families, public health, and public safety.
We still have no limitation or regulation of high-potency marijuana –– even while progressives in Vermont and Connecticut and conservatives in Montana have achieved this. Recently, the marijuana industry was given the green light to advertise on billboards across Colorado. Denver has even made permanent what were temporary COVID-19-related allowances for the industry to sell its products through drive-throughs. And, in the midst of multiple drug crises across our state, Gov. Jared Polis and Mayor Michael Hancock threw what can only be described as a "pot party" at the state's first marijuana "consumption lounge" (read "THC bar") last week.
There is a preponderance of data that indicates the legalization and commercialization of marijuana has failed to live up to its promises for social justice, regulation, and protecting families. So far, while the policy has lined the pockets of the industry and its tobacco and alcohol investors, the costs have been borne by our state's most vulnerable populations.
We can do better.
Colorado's elected officials should act quickly to reduce rampant advertising, potency, and normalization of this drug across our state. Failure to do so is abandonment of responsible and ethical public health policy.
Meanwhile, Congress would be wise to learn from Colorado's mistakes — and pump the brakes on federal legalization.